Foals Foaled in 2017
Click on donkey's name or picture for more information, photos, and videos if available.
To view our foals available for sale, please
visit our sale page
.
All
2019
2018
2017
2016
2015
2014
2013
MJB Lacey's Magic Moment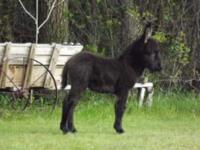 2017 Black Jennet
Sire: MJB Spit 'N Image
Dam: MGF Diamond Lacey
Foaled 05/27/17
Height: 20 1/4"
MJB Lil Red Corvette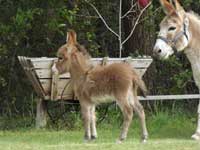 2017 Red Jack
Sire: Circle C Northern Dancer
Dam: AKA Maisy
Foaled 06/10/17
Height: 22"
MJB Luna


2017 Gray & White Spotted Jennet
Sire: Aprilwoods Black Knight
Dam: Gardner's Noelia K
Foaled 07/09/17
Height: 20 1/4"
MJB Pippa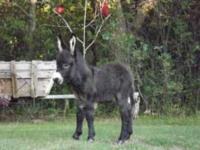 2017 Dark Brown Jennet
Sire: Lords Hill Sneak-A Peek-Pip
Dam: AKA Helen Wheels
Foaled 07/29/17
Height: 20 3/4"
MJB Sensational Hannah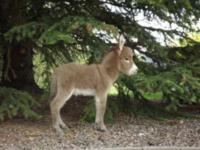 2017 Red Jennet
Sire: Lil Longears Color Em Up
Dam: MJB Lady In Red
Foaled 05/30/17
Height: 21"
MJB Wish Upon A Shooting Star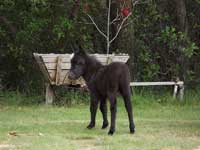 2017 Black NLP Jack
Sire: MJB Spit 'N Image
Dam: © Mademoiselle
Foaled 06/11/17
Height: 22 1/4"
with Large White Star